January 18, 2018
Happy New Year! I am a little in shock that it's 2018 already. I thought the school year just started a minute ago. To get this year started, I thought we should talk about design. What's happening, what's new and where are we going.
I have found there are differing opinions to what's happening in design this year. Some say 2018 is a year of modernizing the old "What's old is new again" but with a twist. I have also seen some trends that are a bit more wild. I have put together a list of both so you can decide which ones you would like to try.
Here are 11 design trends for 2018!
1. The Glitch effect
The corrupted image or glitch effect has grown in popular trends in the digital world lately. It seems, what was once annoying has now become wanted.
2. The Ruined effect
The art of destroying is on the rise this means splashing, scratching, ripping off, breaking, or anything else you can think of to ruin the composition.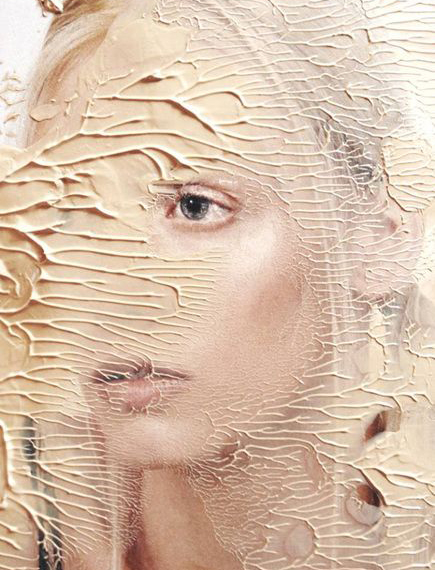 3. Gradients are back as "Color Transitions"
Solid flat designs are on their way out and colour transitions are on their way in. They are not the same gradients we have seen in the past, they are definitely bolder dramatic colour play.
4. Unconventional Bold Colours
This is the time to "Be Bold and Brave" in your colour usage. The days of standard duotones are done, this is the time to use dashing duotones that leap off the page.
5. Double Everything
I'm seeing double, and it looks great! Double exposure, double colour channel, double duotone, double light this is the time to play and experiment.
Double Exposure
Double Colour Channel
Double Exposure Duotone
Double Lighting
6. Chaotic Typography
The chaotic and unconventional has moved to typography. We are saying no to traditional alignment and yes to a unique order of words.
7. Cropped Typography
We saw this in 2017 but its still holding strong for 2018. The art of removing part of the letters so they are still readable, but changed.
8. Palettes and patterns inspired by the 80's & 90's
Bright colours lend themselves directly to the 80's and 90's patterns and colours, so it would make sense this trend is on the rise.

9. Custom graphic art and Illustrations over photos
This is another very new trend for 2018 is combining photos with digital drawing. This effect is intended to bring a modern and edgy look to your photo.
This is not the year of boring traditional design. 2018 is showing itself to be full of bold, engaging, colourful experimental design. Have fun deciding which trends you are going to incorporate into your yearbook!